Captain THOMAS W. RAY and Captain LEO BAKER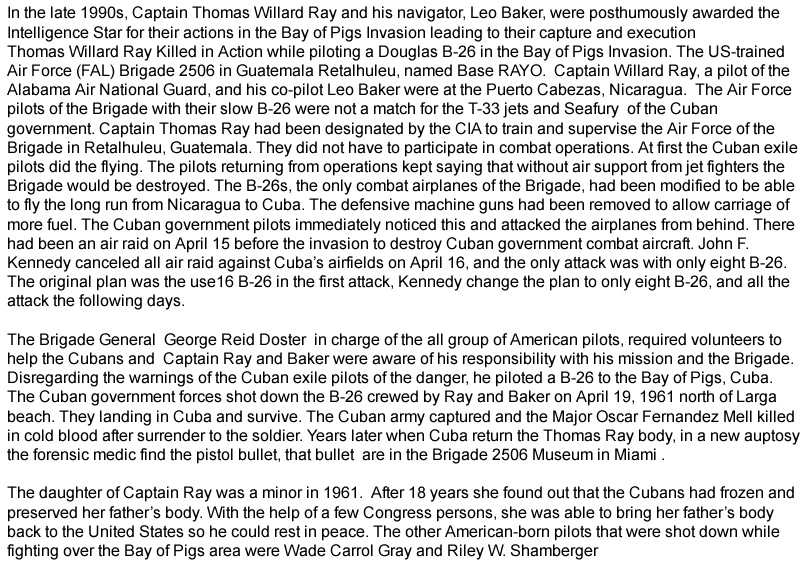 Distinguished Intelligence Cross awarded posthumously to the four american pilots shot down in Bay of Pigs on April 19, 1961. Riley Shamburger, Thomas Ray, Leo Baker and Wade Gray.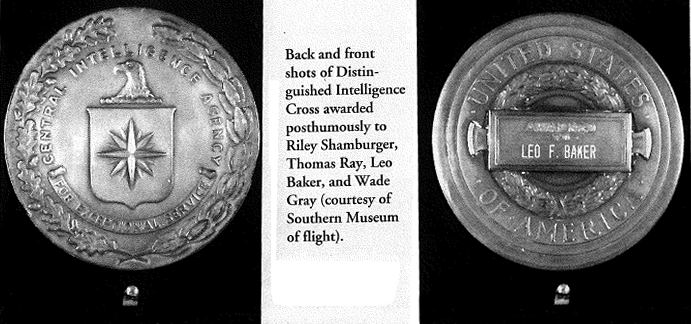 Captain GRAYSTON LYNCH, US ARMY (retired), Central Intelligence Agency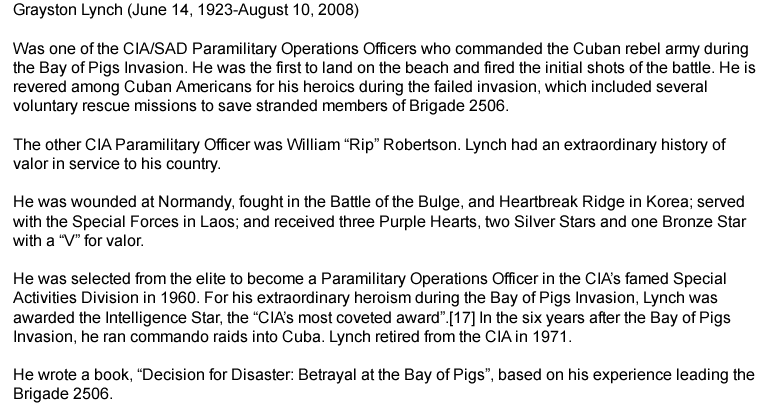 WILLIAM "RIP" ROBERTSON, Central Intelligence Agency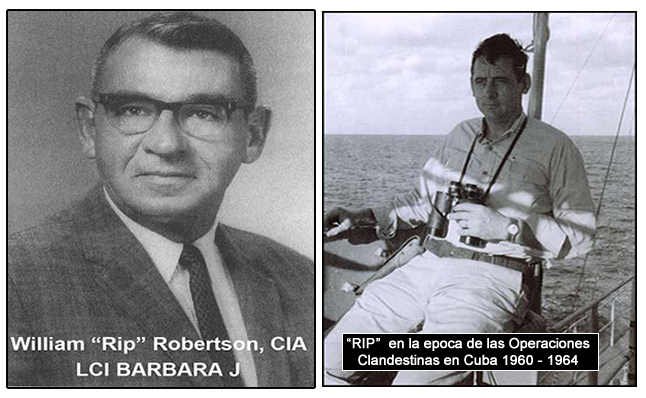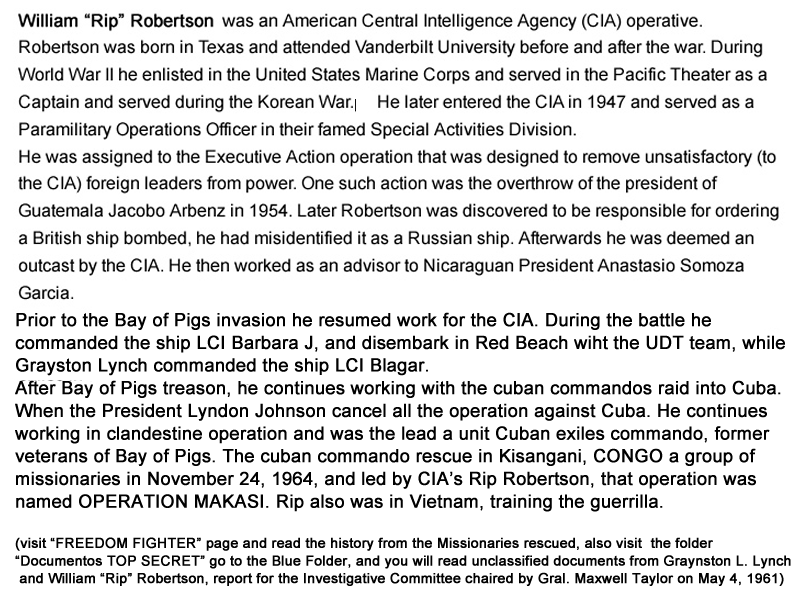 Commander HAROLD " HAL" FEENEY, US NAVY (retired)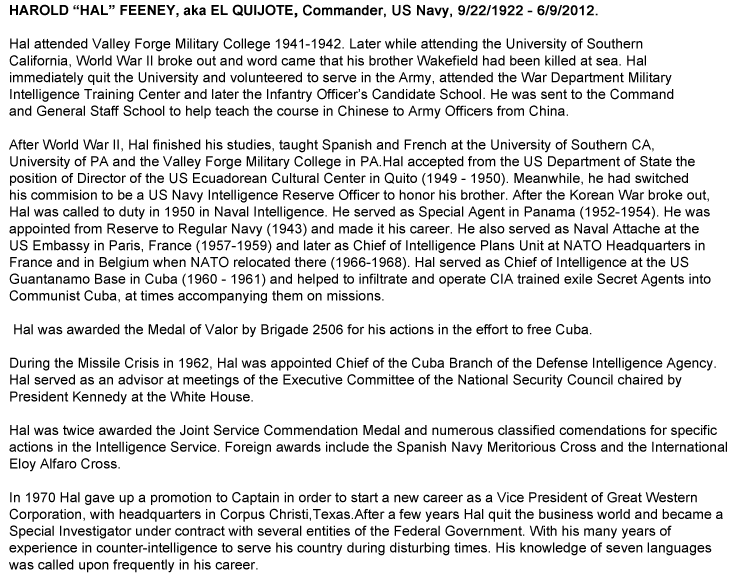 CONNIE SEIGRIST (aka) SIMPSON, DOUG PRICE, BILLY J. GOODWIN, JOSEPH L. SHANOON, DALTON H.LIVINGSTON, CARL SUDANO, ELDON CROSS, CHARLES HAYDEN, JAMES VAUGHN, ROBERT H. HOFBUCK. All those american participate volunteers in Bay of Pigs. You can read 8 pages taken from the OFFICIAL HISTORY OF THE BAY OF PIGS OPERATION, Volume I, Air Operations, March 1960 - April 1961. (pages 303-506) Release from the CIA on July 25,2011.
Copy in PDF from page 352 to 360. Volume 1 Air Operations March 1960-April 1961 (page 303-506). You can see all the Volume 1 in TOP SECRET DOCUMENTS in a folder under that name.
Carl Sudano and Joe Shannon during award of the Brigada de Asalto 2506, Medal for Valor.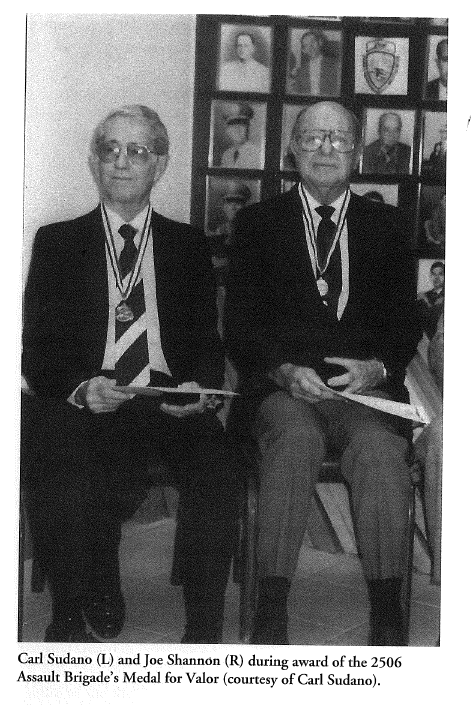 Robert "Bob" C. Stevens, ofical encargado de operaciones clandestinas maritimas y Jefe de la Base Pine Key, donde supervisaba las embarcaciones PT Susan Ann, ASR El Barbero y el prowler WASP